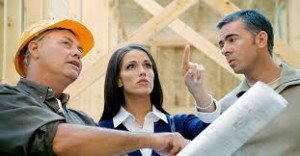 Thinking of remodeling your home before selling it?  Are you tempted because of the after-repair value of the home?  Well, you need to do some serious background check on your contractor before you pull the trigger.  Here are the top 7 tips on selecting a home remodeling contractor:
License Check:  Make sure you check the licensing board of the State of California to make sure the person you are dealing with has a valid and up-to-date license.  It's often that a contractor will assign your remodeling job to a subcontractor, but their license will be on the hook if the sub does not perform.
Courthouse Records:  You need to make sure the contractor you have selected is not subject to any lawsuits which could potentially involve your projects as well.  Contractors are notorious to use funds from their new project to complete their previous projects to hide cost over-runs and disputes with their subcontractors.
Lien Release:  One contractor we used in remodeling a Wells Fargo REO had refused to pay the subs. So we had to notify the bank who took measure to make sure all subcontractors on that REO remodel were paid.  You need to make sure that your contractor does not owe any sizable pay to the subcontractors who will be employed on your site.
References: Your contractor will only use customers who will give positive feedback.  But it's worth asking these customer why they have agreed to give a good reference.  Ask them about the material selection and how cooperative the contractor was in helping them.  Also ask them about other contractors they had considered and why they choose this contractor.
Funding Cost Overruns:  Make sure your contractor will agree to withhold at least 10% of the total funds to cover cost-overruns and contingencies.  If you are remodeling old homes in Los Gatos, Saratoga, San Jose or Campbell; you will be wise to allocate at least 10% of your funds to contingencies.
Site Visit:  We strongly recommend you visit at least one or two of your contractor's remodeling projects and see his interaction with his crew and subcontractors.  Review the site surroundings to see if it is filled with debris or not.  Also, talk to some of the neighbors and ask them how the contractor has responded to their concerns about noise, trash and debris.  Find out if they have filed any complaints with the city or police officials as part of the remodeling work.
How did you select your contractor?  Please share.