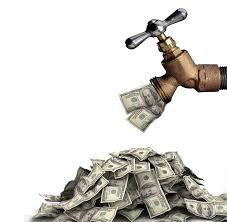 It was not that long ago that buying rental properties in Silicon Valley was not a wise investment since the rents never cover the debt service.  Boy things have really changed in the past few years thanks to the massive increase in rents.
For the fist time in years single family home and condo can generate enough rental income to cover the debt and then some.  In fact in 2011 we sold a San Jose bank-owned (REO) home to an investor who purchased the home for cash for $320,000, despite the list price of $260,000.    Her rational for paying such a high price was that she could rent the home to a family for $2,200 per month and within 15 years the home would be hers for free and clear.
But before you jump into the rental home ownership you need consider a few items:
1) Financing:   Unless you are purchasing these properties with Cash, you will need to have  30-40% down payment for investment property financing.  If you are financing these properties it's smart to get pre-approved with  a Direct Lender such as Wells Fargo and Bank of America.  These banks will complete underwriting your purchase loan and it will only conditioned on an appraisal once you find the property.
2) Where to Buy:   Market selection for your investment property is extremely critical in Silicon Valley and rest of the country for that matter.  Most investors believe that the best investment opportunities are within 2 mile radius of their own home, which is not true.   Your guide in selection of the location of your investment property purchase is where you will get the Highest  Return on your Investment (ROI).   MSN Money report identifies Top 10 cities for Rental properties which includes Orlando and Colorado Springs.
3) Property Management :  Now that you have smartly decided to buy your rental property where you can get highest ROI, then you will have to concern yourself  with property management.   You then will need to select a Property Management company based on the services that they are offering you.
We have writing blogs on Tenant Screening which could be helpful to you.
[maxbutton id="2″]